Hi There!
I want to apologize for the lack of posts this past week, I've been moving in with DCT and didn't really have the time to do posts between packing, work, cleaning, moving, and unpacking. There are still a few more things I need to do, but I'm slowly getting settled in to the new place and with that said, this week will also probably be a little low on posts, but I'll do my best :]
I don't think I mentioned it on here, but I started a new job recently as well :] It's as a sales/buyer for a recycled fashion retail store and I am loving it! Not only are the people I work with great, but I'm around clothes and shoes from top retailers (H&M, Zara, Anthropologie, J.Crew, etc.) and designers (Marc Jacobs, Diane von Furstenberg, Tory Burch, Dolce & Gabbana, etc.) all sold at discounted prices! Needless to say this has incited the shopaholic in me as we're constantly getting new items in the store everyday.
So, to get back in the swing of things, here's a little post of items I'm currently keeping an eye out for. I have a sneaky feeling that within a couple months of working here I may have to start expanding into DCT's closet space, which I'm sure he won't mind ;] haha! Enjoy!
Knitted Chevron Jumper, Topshop / Warehouse Navajo Cardigan, ASOS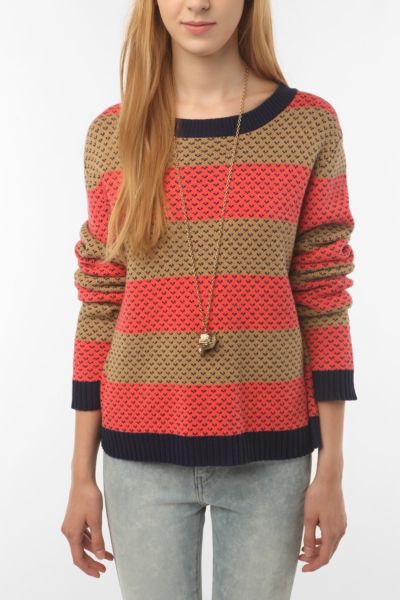 BDG Bird's Eye Striped Sweater, Urban Outfitters / Rag & Bone 'Fulton' Colorblock Sweater, Nordstorm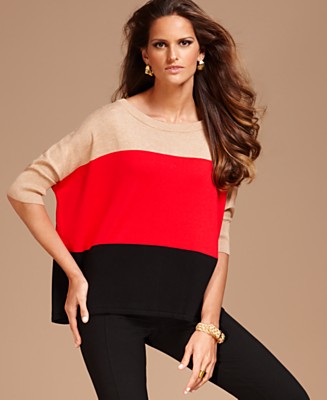 INC International Concepts Sweater, Macy's / INC International Concepts Top, Macy's (also seen on Solange Knowles here)
Loafers:
Earnie Leather Blush Loafer, Miss Selfridge / Elope Leather Tassel Loafer, Miss Selfridge
Desert Boots:
DV by Dolce Vita 'Bobbie' Bootie, Nordstorm / Aruba2 Natural Suede Boot, TopShop
Midi Skirts:
Color Block Pleated Midi Skirt, TopShop / Stripe Full Midi Skirt, TopShop
ASOS Neon Lace Midi Skirt, ASOSÂ / Jade Pleated Mid Length Skirt, Miss Selfridge
Is there anything you're currently on the hunt for? 
Have a Happy Monday!